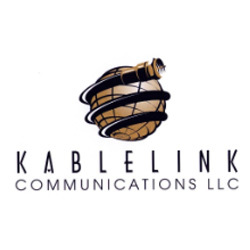 Cable Installation Technician
Sorry, this job has expired.
Tampa, FL
$750.00 – $1,500.00 Weekly
If you are an experienced cable installation technician or looking to learn a new trade, we want to hear from you! We have a 4-week mentoring program with compensation for new contractors.

This recruitment post is for the Greater Orlando area. We have 7 offices located in Marion, Orange, Lake, Citrus, Hernando, and Hillsborough counties. As a Residential and Commercial Cable Contractor Installer you will perform the installation of communications services including cable television, Internet, and VOIP telephone for customers of Charter Spectrum Communications.

Currently, the demand for fiber and cable installation and technician services is at an all-time high. Our client is a leader in the communication services industry throughout the Central and Western Florida area.

Reasons to join our team:
• 1099 contracting position
• Compensation while in mentoring and orientation
• Experienced technicians are fast tracked with a 7-10-day orientation

• Minimum high school degree or equivalent.
• No cable experience required.
• Experience from other service industries such as HVAC and electric is a plus.

• Required to have a valid Florida driver's license.
• Required to have an SUV, truck, or van.
• Pass drug and background test.(Clear of misdemeanor within 5 years and felony within 15 years).
• Must present a positive, professional, and courteous customer service image.
• Installers will be required to obtain a Samsung S8 or S9.

• Residential or commercial assignments
• Follow job specification standards, policies, and codes.
• Connect equipment (televisions, computers and other devices)
• Maintain, secure, and account for equipment.
• Complete essential paperwork accurately and timely.
• Provide customer-specific instruction and demonstration to use equipment, remote controls, video on demand, and pay-per-view channels.
• Must be able to use hand and power tools (e.g. hand drill)
• Ability to lift 75-80 lbs.
• Basic computer skills.
• Must be able to navigate thru attics and crawl spaces.
• Comfortable with using a ladder and with 20 ft heights.

Full-time scheduling can vary on days and hours. Weekends are in high demand and required.

Apprenticeship and orientations are on a rolling weekly start, so you don't have to wait to get started!

Click "Apply Now" to provide your contact information and if you have a resume or work history please attach it as well.

Veterans, we encourage you to submit your interest.

We are an Equal Opportunity Employer.

14205